With the recent release from PMDG, the B747 v3, there is something happening behind the scenes. There will be some additions to the fleet of various departments, like TCA, TAA or TWL. And it is TWL that is very proud of bringing a special livery to you all: Hawaiian Airlines Cargo.
Currently it is on its delivery flight from Boeing Field to Honolulu Airport.
Greetings to you out of FL340 somewhere over the Pacific Ocean: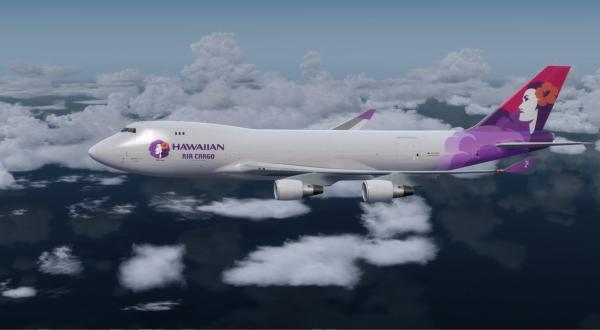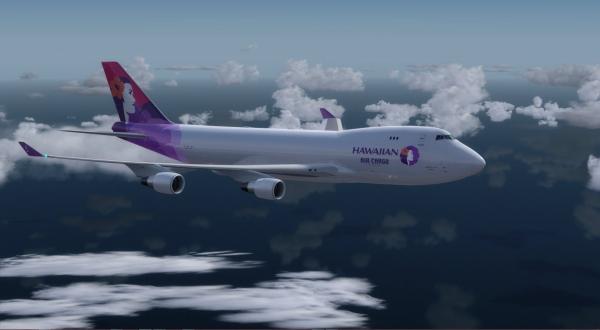 More of it after landing...