Pilots Report of flight TCA1040 from Hilo to Beijing.
It was once again a nice day on Hawaii Island as we drove to the airport, were briefed on the weather en-route and collected our papers and headed out to our B747-400. Aircraft today would be PJ-TYB our 'Empress of Africa' and we will have a passengers count of 376 plus 7865 kg of cargo bound for Beijing.
After the walk around I headed into the cockpit, where my co-pilot and first officer for this flight today, Stefan Winter, had already set up the FMC with all the required data for the flight. At a ZFW of 227.4 tonnes and a block fuel of 133 tonnes we were expecting a TOW of 359.4 tonnes. we selected flaps-20 and a de-rated TO thrust for an assumed temperature of 39°C. Our v-speeds were V1 146, Vr 160 and V2 174.
At 01:59 Zulu time we were pushed back and started the engines, configured the aircraft as we taxied to RWY 08 and finally lined up onto the runway and set takeoff power. Initial acceleration was good and so the v-speeds passed by and we gently lifted off from the runway following the PARIS3 departure. We climbed to 5000 feet and later into the flight got several clearances to FL320, which would be our initial cruising altitude on this flight. But shortly after departure and into the initial climb we already had the impression that something wasn't working correctly as the aircraft hunted left and right to catch every single waypoint. We tried several things and worked the check-lists, but nothing helped. So we declared PAN and requested to divert to Honolulu, but dump fuel before the landing. We entered a holding at ALANA intersection at 15000 feet and dumped fuel for about 40-45 minutes.
[attachment=1789]
The overhead panel during the fuel dump: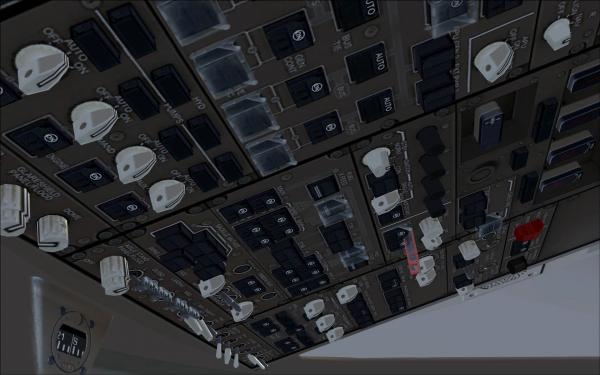 Here you can see the B744 flying off track (to the left), but at the correct heading. 9 more tons of fuel to dump...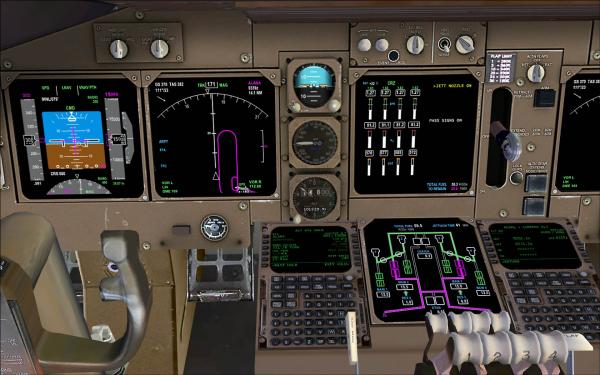 And a nice picture of our aircraft in flight in the holding and during the fuel dump. Picture courtesy of HI ANG

: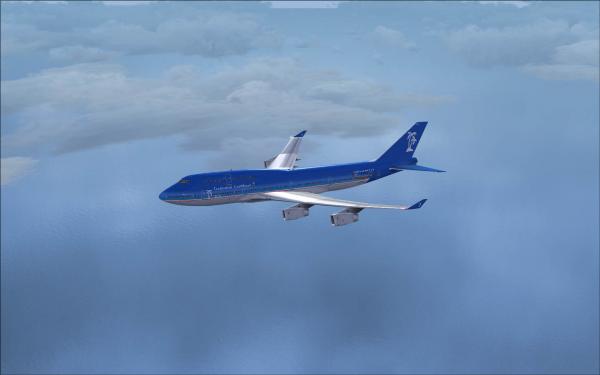 We are still at 15000 feet, but about to descend to 8000 for the approach to RWY 08L.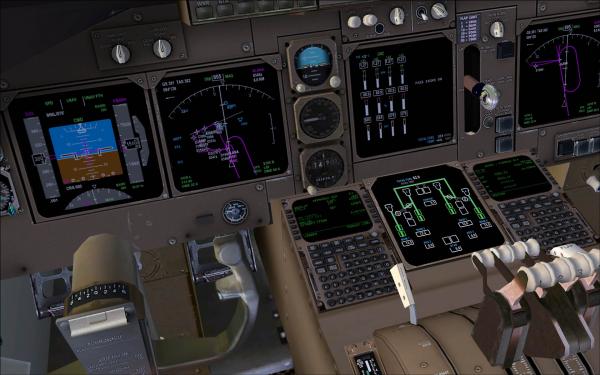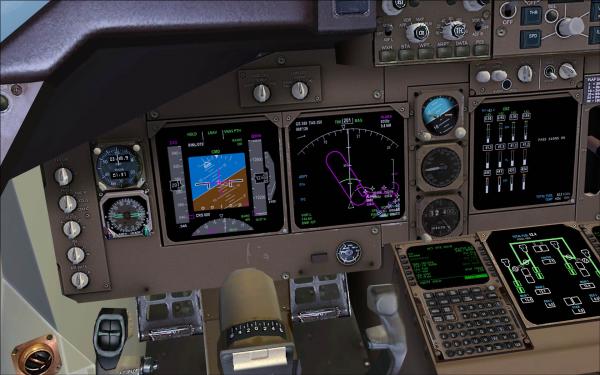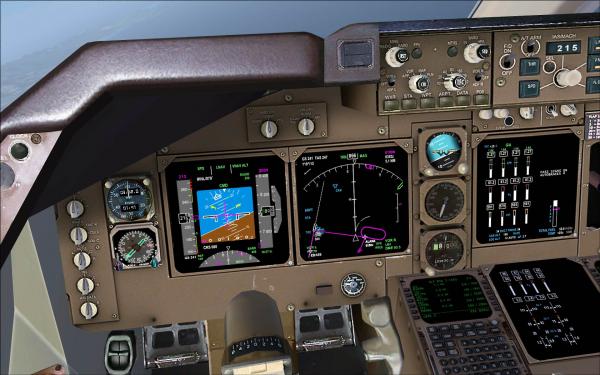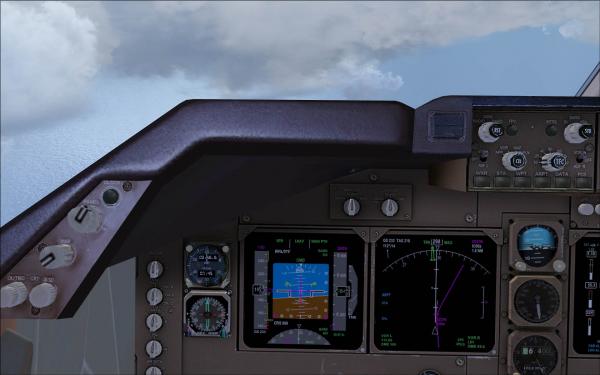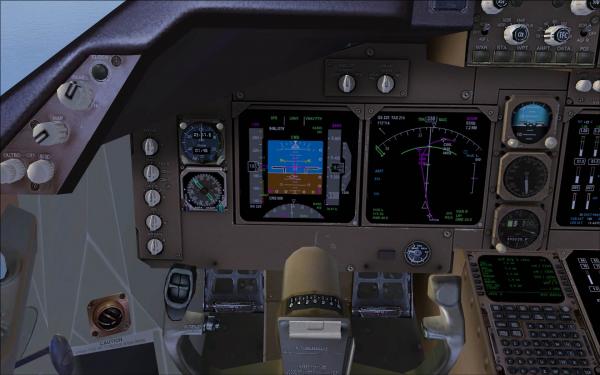 Turning to final intercepting the Localizer for RWY 08L, but the ILS system failed as well as it was also flying off track, so we had to land manually.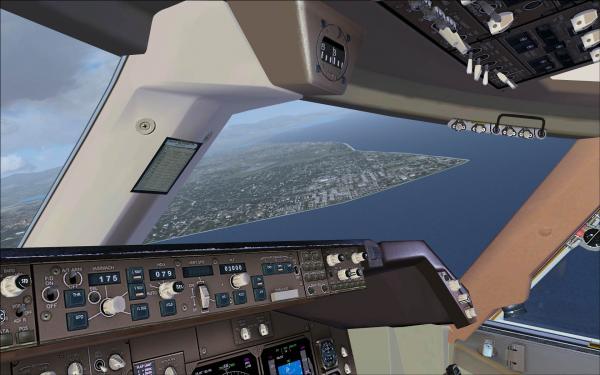 On final on path and on slope, but have a look at the NAV display...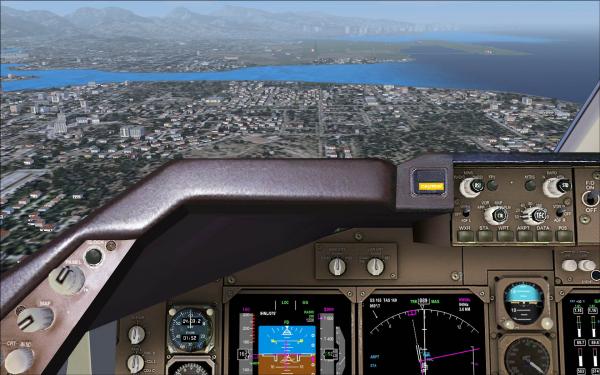 But we made it safely to the ground and taxied to the gate, where the last picture was taken...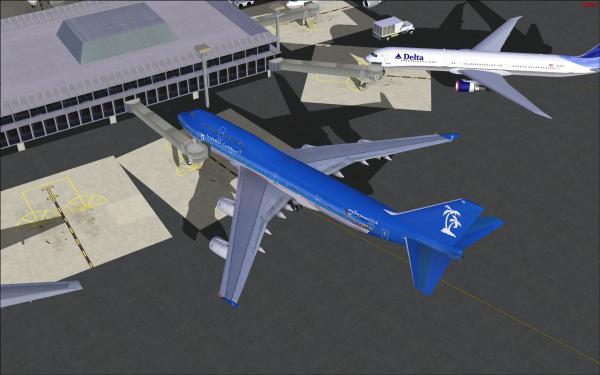 After a flying time of 1:53 and a block to block time of 2:10 we had about 49.4 tonnes of fuel left, meaning we had dumped about 73 tonnes of fuel.
This is not the flight I wanted to make, but it would have been ridiculous to continue to Beijing with the aircraft acting so strange.
Now I have to find the real fault. There seems to be an issue with the TRUE and MAG heading is FS9 at the moment.
The aircraft did the same on the return flight to Hilo later on.
The flight safety officer of TCA has launched an internal investigation on these incidents