Level-D gave us a superb aircraft for FS9 and also for FSX. It is also possible to get the B767 into P3Dv3.
Our 'Bandit' is en-route to Honolulu departing San Francisco.
At the gate in SFO: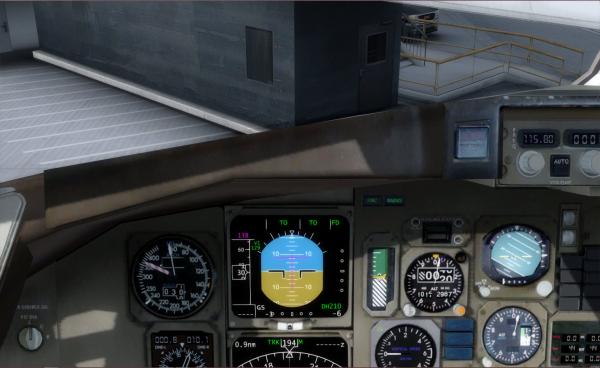 Taxiing to runway 28L: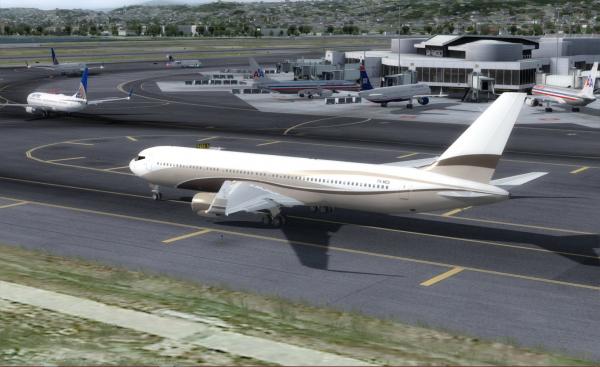 Climbing out of SFO: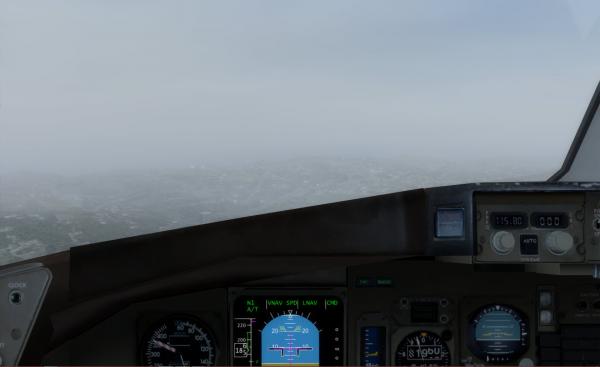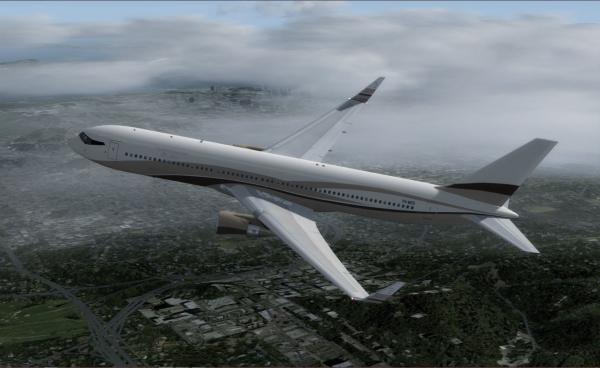 Still climbing, but already over the Pacific on the scheduled 5:03 trip to HNL.