Tradewind Alaska B737-700 'N701TA' is preparing for a nice run from Denver to Santa Ana.
Flightplan:
(FPL-TAA2100-IS
-B737/M-SDFGHIRWY/HB1
-KDEN1538
-N0456F400 BAYLR3 TEHRU DCT TBC J236 EED KEFFR3
-KSNA0157 KLAX
-PBN/B1D1O1S1 DOF/160813 REG/N701TA
EET/KZLA0101
SEL/EFLP CODE/A959EF RVR/75 OPR/TRADEWIND ALASKA ORGN/PANCTAAP
PER/C
-E/0335)
Another passenger and baggage loading is in progress and soon we will depart for the flight.
Pushback completed and engine start is also in progress and almost done.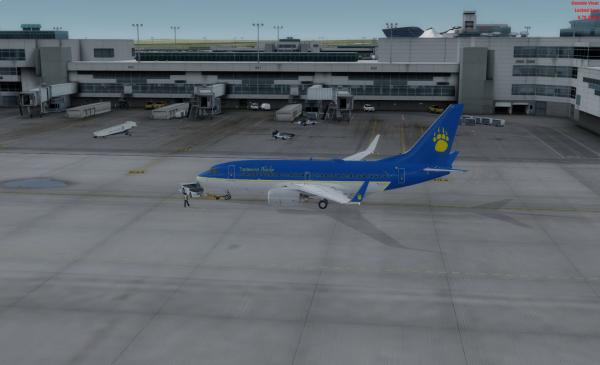 Airborne from runway 17R following BAYLR3 departure.
Turning over Denver: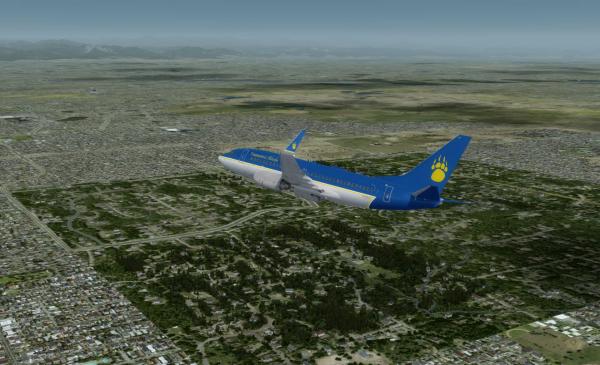 After a nice flight at FL400 we are already approaching runway 20R at SNA.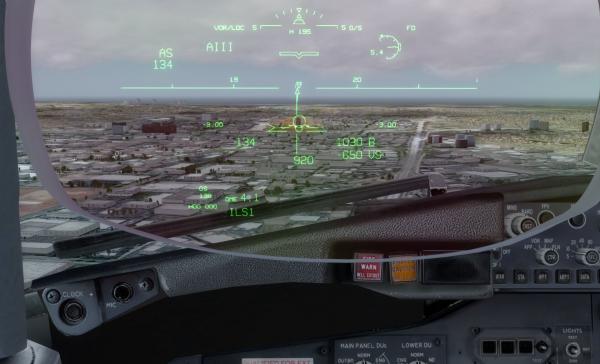 We are taxiing to position N3.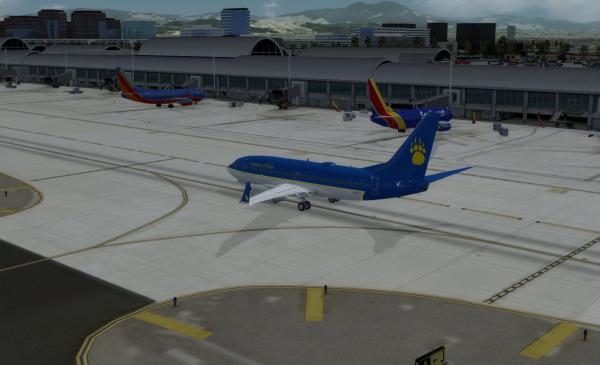 Passenger unloading is in progress: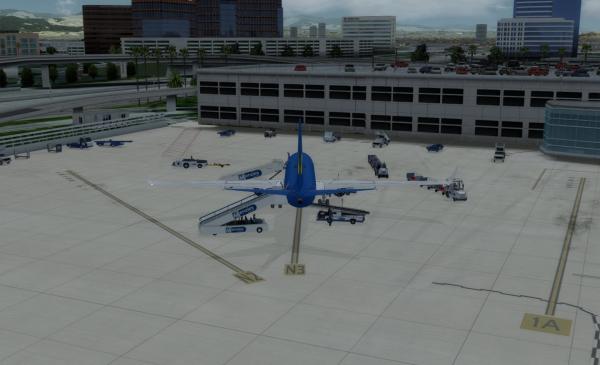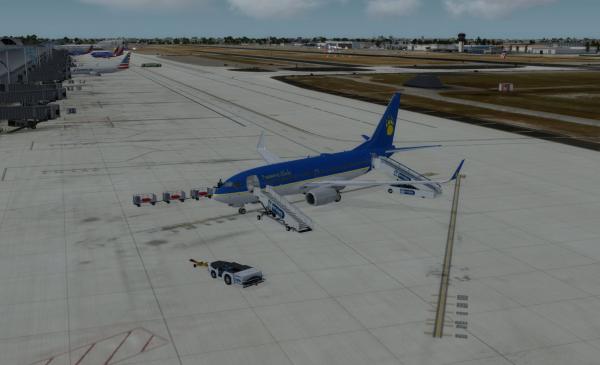 After a flying time of 1:55 and a BTB time of 2:11 flight TAA2100 is done.
fsxtracker
flight log